Happy March!
We hope you are enjoying these lovely early days of spring. Seeing the snowdrops and crocuses makes us want to break out in song, but here at Nature's Finest we think we'd better leave the singing to the birds!
Wednesday 8th March is International Women's Day, an event that celebrates the social, economic, cultural, and political achievements of women. We know how busy many women's lives are, and we hope that by picking the best fruits so that you can start each day with a healthy, energising breakfast, we can help to put a spring in your step!
If your mornings are a rush, just put one of our 'grab & go' 200g fruit pots in your bag and enjoy great fruit when it's your turn for breakfast. They're super convenient, and we've put a spoon in the lid to make things easy. A perfect start to a busy day, and the only decision you have to make is – which fruit shall I have this morning? If you do have a little more time, just add yoghurt and granola for a breakfast of champions!
We're sure you know it's Mother's Day on Sunday 19th March, which is a perfect excuse for spoiling any Mums in your life. You might now be thinking, what can I possibly get her this year?
We've been having the same discussion here too! The Mums in our team say they love a simple start to their special day with a cuppa in bed and being told to have a lie-in whilst Dad and the kids get breakfast ready – hopefully Dad knows where everything is kept in the cupboards!
Our fruit is super versatile and easy for the kids to handle. The pots are perfect for little hands – no peeling and no knives needed – just ready-prepared fruit in perfect condition.
Little ones can place the fruit in a bowl on Mum's breakfast tray with minimum help; simply add some flowers and a homemade card for Mum's biggest smile and plenty of hugs thrown in! Now over to the Dads to get planning to make it a magic Mother's Day!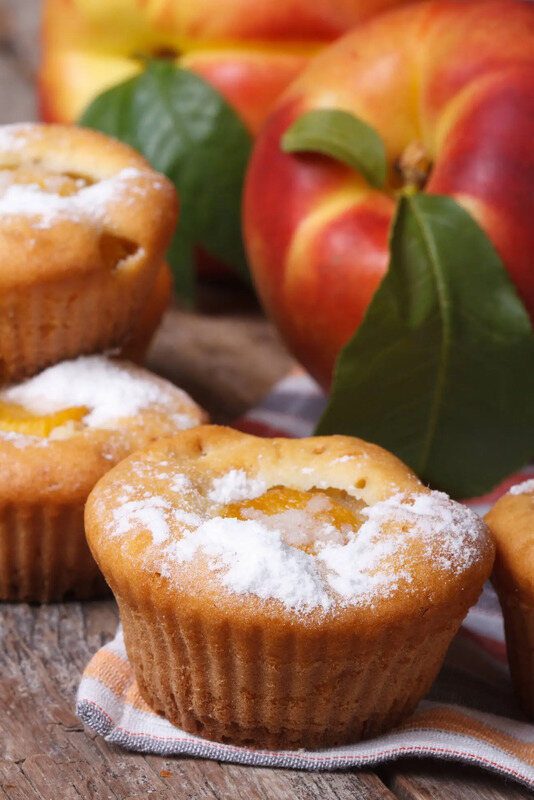 Spring Is Coming!
We are all counting down to the official first day of Spring on the 20th of this month, and we can't wait for Spring Fever! It's the perfect time to embrace the warmer weather and start thinking about outdoor activities. We love a blast of fresh air at the weekends, and it's a great idea to get in the garden again, making it fun for all the family. Adults can handle the trickier jobs, while the kids can use the hand trowel and have fun in the mud (just make sure they aren't following behind you and digging up the flowers you've just planted)! Our tip is to focus the kids on digging up the weeds and celebrate every bucketful with a hug. What better way to reward your hard work afterwards than a mug of tea and one of our home bakes, whilst you look out from the window in total satisfaction?!
Simple Peach Muffins
These take no time to prepare but are stunning to eat – just how we like our recipes!
Dry Ingredients
200g Self-Raising Flour; 150g Caster Sugar, 1 Tsp Salt
Wet Ingredients
1 Large Egg; 125ml Milk; 75ml Vegetable Oil; 1 Tsp Vanilla Extract and of course – 200g Nature's Finest Peaches, drained and chopped
Mix the dry ingredients together in one bowl, and the wet ingredients in another. Combine together but do not overmix, and then fold in the Peaches. Fill your Muffin Cases ⅔ full, and bake for 25 minutes at 200C / 180C Fan. Cool on a wire rack, and then savour the goodness 😋
Early Spring is a key time for the Peach Trees in our growers' orchards with the flowers blooming bright pink, lavender, and sometimes cream, with small petals arranged in a circular pattern.
Did you know that young Peach Trees need two gallons of water every week, which is equivalent to one inch of rainfall? Or that a little frost prior to Spring is actually good for the trees, and helps them to burst into life during the hot summer months? A fully grown Peach Tree will produce approximately 120-150 pounds of fruit each season, depending on the kindness of the weather. As we all know, the weather is very unpredictable these days which makes all kinds of farming a challenge.
With so many ideas now filling your Spring calendar, don't forget that with Easter just around the corner, it really is the perfect time to indulge in some homemade baking. Whether you're keen on traditional recipes, or love trying new combinations in the kitchen, we have lots of healthy and delicious recipes.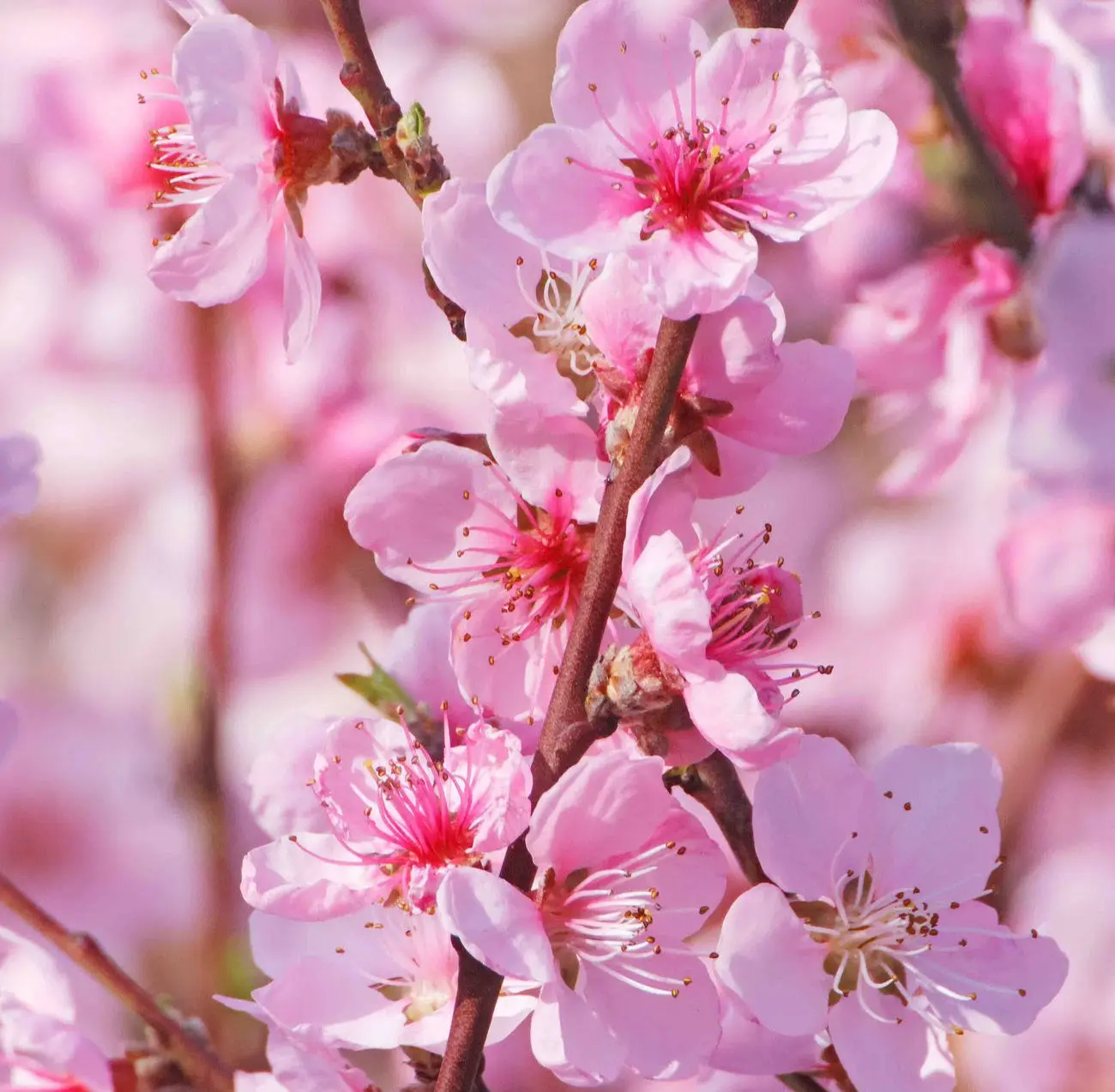 Your fruit team x
Sign up to our newsletter for the latest product launches and other ways to enjoy your favourite Nature's Finest Fruit.