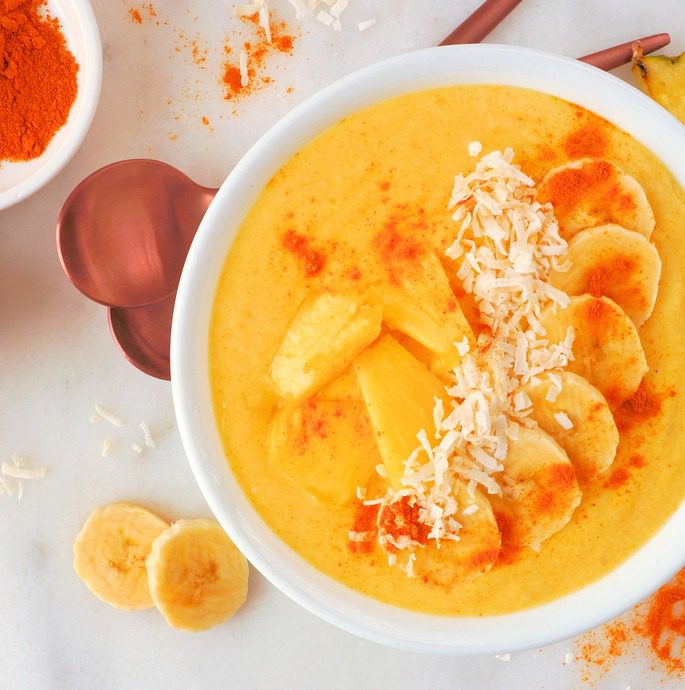 THE FINEST PINEAPPLE & TURMERIC SMOOTHIE RECIPE
Prep time: 5 mins
Serves 2
1 x pot of Nature's Finest 400g Pineapple – drained
1 large ripe Banana, chopped
1 tsp ground turmeric
2cm piece ginger, peeled and grated
150ml milk & a hand full of ice-cubes
Put all the ingredients in a blender and blend until smooth.
Pour into a small bowl (or even a glass if you prefer to drink it instead) and garnish with some extra Banana slices or other fruit of your choice!
Tip – Why not substitute with Almond or Coconut Milk for a different creamy taste and garnish with Blueberries and pumpkin seeds?
Do you like this recipe?
Download our fruity smoothie recipe book for more delicious ideas
PINEAPPLE IN JUICE AVAILABLE IN:
400G & 200G