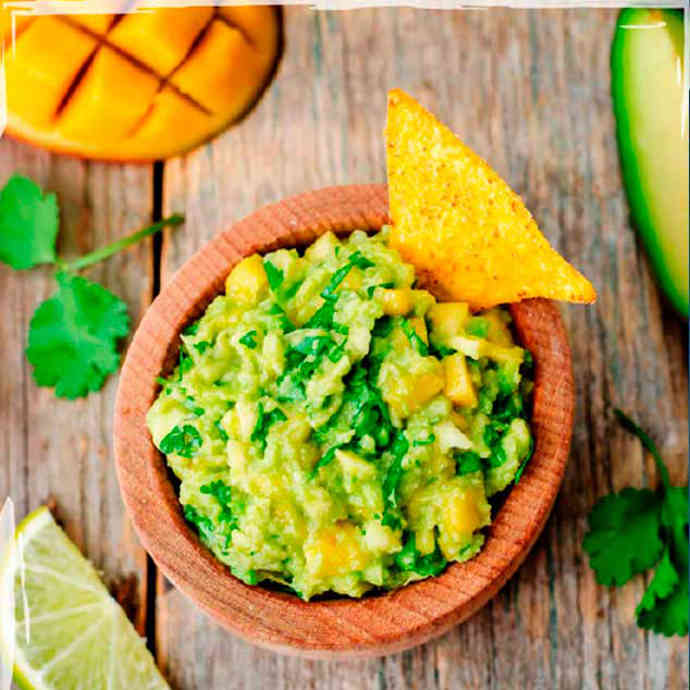 MANGO GUACAMOLE RECIPE
Got a date tonight with the sofa and a film? This sweet & spicy guacamole recipe is quick and easy to make and a healthy alternative to other movie night snacks.
All you need is a pot of Mango Cheeks, avocado, a tomato, half a jalapeño and a dash of lime juice!
Chunky avocado dip = 10mins to make…1min to devour.
MANGO IN JUICE AVAILABLE IN:
700G, 400G & 4PK