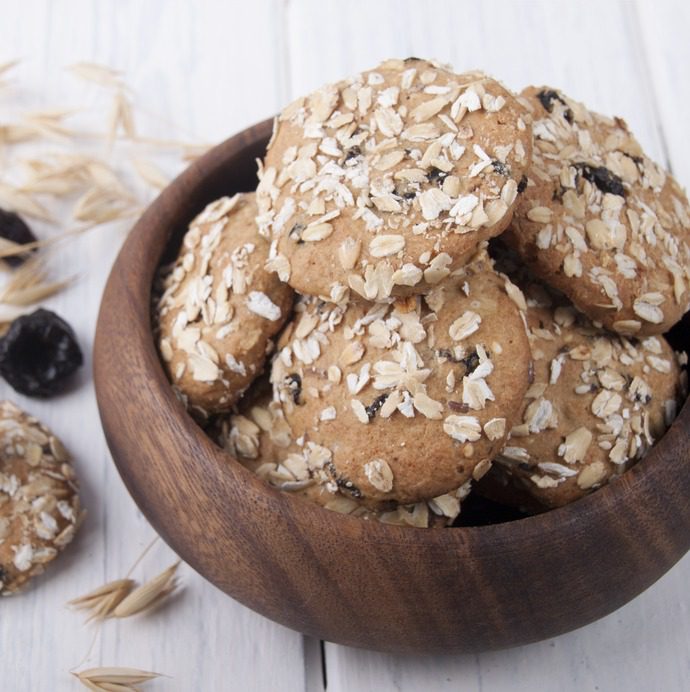 CHEWY PRUNE & OATMEAL COOKIES RECIPE
Prep Time: 15 mins
Cook Time: 15 mins
Makes 24 cookies
1 x pot 400g Nature's Finest Prunes (3/4 cup or 200g drained and chopped)
1 & 1/4 cups or 112g Quick Cook Oats
3/4 cup or 90g Plain Flour
3/4 cup or 135g Brown Sugar
1/3 cup or 65g Vegetable Oil
Just a thought: You could substitute with gluten free flour, or even add a mix of brown sugar and coconut sugar for an extra taste dimension!
Into large bowl, measure all ingredients except prunes. With mixer at low speed, beat ingredients until blended, occasionally scraping bowl with rubber spatula. Stir in prunes.
Preheat oven to 350 degrees. Drop mixture by heaping tablespoon, about 2 inches apart, onto ungreased large cookie sheet.
Bake cookies 15 minutes or until golden brown.
Makes about two dozen cookies – Enjoy warm, or pop in a tin to savour over the next few days or with friends!
PRUNE IN JUICE AVAILABLE IN:
700G & 400G