May is going to be so exciting, as Britain will be hosting its first Coronation for over seven decades, plus we have three bank holidays this month so there's plenty of time to celebrate, and maybe get a head start on that spring-clean?
Did you know that Windsor Castle, home to royal families for over 1,000 years, is only a stone's throw from Nature's Finest HQ, so we're embracing everything Coronation related with open arms!
Create a party vibe by hanging bunting, flags and decorating tables with Union Jack themed accessories. Let the festivities begin – but take it easy on the bubbles!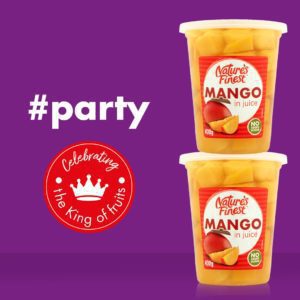 OUR FINEST CORONATION BIG LUNCH
On Sunday 7th May, our friends and family will be getting together so that we can all eat and have fun celebrating our newly crowned King.
Who doesn't love a party? We've been thinking how to inspire your menu. The weather is forecast to be warmer so we've brought together some classics and given them a twist, and we can't wait to get stuck in! Here's our Menu for Success:
Our delicious Chilled Jelly is a match made in heaven with a bowl of your favourite ice cream. Full of fruity flavour and absolutely nothing artificial. Available in Home Bargains and Farm Foods.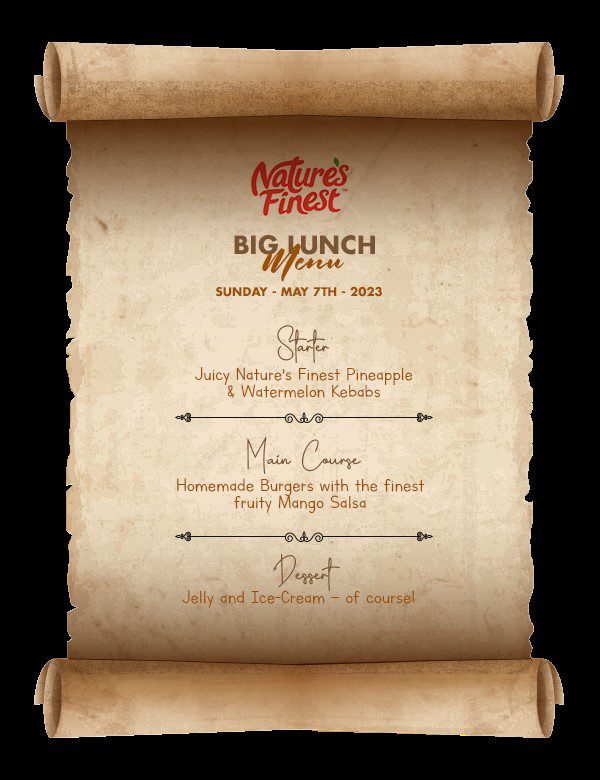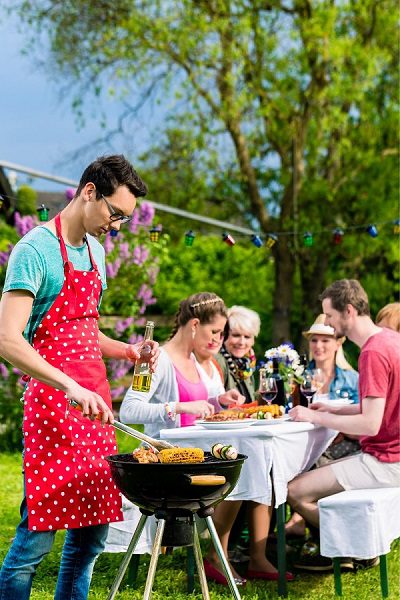 Let's Get Grilling
May is National BBQ month so let's fire up the grill (once you've cleaned it of course!)
Barbecues are a great time to get that charcoal grilled taste into our cooking (no, not burnt) and get the man of the house involved (you know he loves to get his apron on and dust off his chef's hat to rock that alfresco cooking style).
We have some fabulous ideas for side dishes to go with your creations, and we know they will taste sensational.
 A triple fruit coleslaw – with pineapple, strawberries and pears in the mix it's a coleslaw like no other and bound to become a permanent family favourite. We've named it our Finest Fruitslaw!
 We love fruit kebabs and they're easy to make using our finest juicy peach, pineapple, pears, and mango. We add some slices of green peppers and pour a little honey glaze to finish for a touch of sweetness.
Don't forget to add our delicious juicy fruit pots to your shopping list! You can find our peach, pineapple, mango, and pear in Tesco, Sainsburys, Waitrose, and Morrisons.
We Need Bees
May 20th is World Bee Day and we've BEEn thinking how important they are to the growth of some of our favourite plants and trees.
Did you know there are roughly 20,000 bee species around the world – that's a lot of perfect pollinators?!
Bees are responsible for pollinating ¾'s of the world's flowering plants and trees, including our delicious peach, pear and plum trees which are essential for us at Nature's Finest.
Fruit trees are a beautiful addition to any garden and are sure to attract bees. Cherry plum (Prunus cerasifera) and blackthorn (Prunus spinosa) provide plenty of food early in the season, before other fruit trees such as sweet cherry, plum, apple and pear begin to blossom.
Green outdoor spaces are vital for bees. Growing local flowers and letting weeds develop support bees by giving them food and shelter.
Do you have space for a small bee garden?
One of the easiest ways to help out is by planting bee friendly flowers so they have access to the nectar. This could be on a window box or planters if you don't have the space.
Would you like to create your own bee garden? Find out more on how to create a bee garden.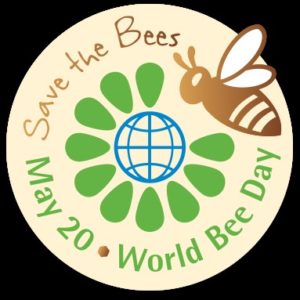 Your fruit team x
Sign up to our newsletter for the latest product launches and other ways to enjoy your favourite Nature's Finest Fruit.