With lots of extra daylight hours in June, it can only mean one thing, that summer is almost with us, and we love the idea of making June the month of having dinner in the garden.
We have created this wonderful Nature's Finest Peach & Raspberry Summer fruit salad which we think is the perfect way to finish off a family dinner.
Take a pot of our Nature's Finest peach slices and arrange them over 3 or 4 dessert plates (depends on how many are at home for dinner!)
🍨 Whisk up 100g of Mascarpone cheese, 100ml of double cream, and a drop of vanilla extract until light and fluffy.
🍨 Add generous spoons of cream mixture to each plate of peaches, and scatter with some fresh raspberries and chopped pistachios.
🍨 Finally drizzle some maple syrup to taste and see who cleans their plate first!
Relaxing in the garden after the work and school day helps to promote a great night's sleep for all!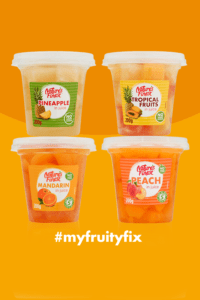 Hot off the Press!
We have something exciting to share with you! Our delicious snack pots, complete with a spoon, are now available in all 3,000 Premier Stores throughout the UK. They're already selling fast, and you can choose from Mandarin, Pineapple or Peach which are located in the chiller near sandwiches and drinks.
Not sure where your local store is? Click on this link to go and get yourself a pot.
Smoothie Time
12th June – 16th June, Healthy Eating Week – is all about supporting and promoting healthier lifestyles, and at Nature's Finest we believe tasty and healthy are words that go together.
We are so inspired, that we have created our first ever seasonal recipe book – The Finest Fruit Smoothies. Bringing together 7 deliciously different fruity combinations, we have given you one smoothie for each day of the week, proving that fruit is exciting and versatile!
Click here to receive your free copy.
PS –  Share with us your ideas for a fruit smoothie and you could feature in our next recipe book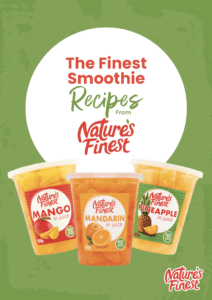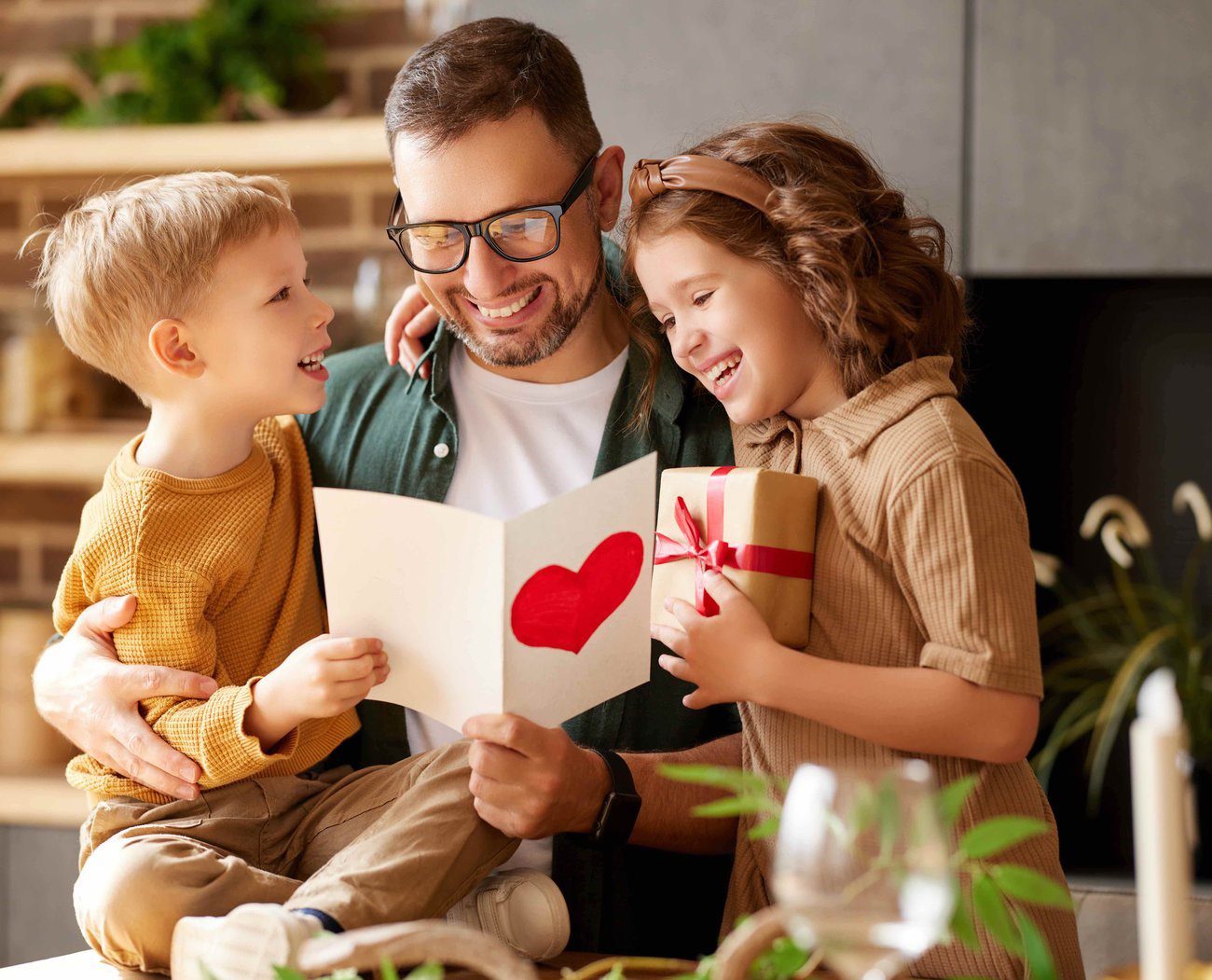 Father's Day 18th June
Being a dad can be hard work, and this Father's Day is the perfect time to remind dad how special he is. This is the day that dads can relax, enjoy breakfast in bed and even take a guilt free snooze on the sofa!
At Nature's Finest we only bring you the finest fruit made easy, so why not treat dad to this amazing breakfast, it can be whipped up in an instant and will make sure he starts his day feeling thoroughly spoilt…
"Dad's Pineapple Pancakes"
1. Stir together 300g of lightly crushed Nature's Finest pineapple chunks, 100g sugar, 2tsps of baking powder, 1tsp baking soda, a pinch of salt, 2 eggs, and 50g melted butter. Slowly mix in the flour until you have a nice batter – thin enough to spread slightly, without being runny.

2.Heat a non-stick griddle pan over a medium-high heat, and then pour the pancake batter in generous scoops onto the pan, so it spreads to about the size of a side plate. When bubbles start to form on top, flip and cook on the other side until lightly browned.

4. Serve dad his pineapple pancakes warm with a drizzle of syrup or even chocolate sauce – it is Father's Day after all.

PS Don't forget the card!
Pack A Picnic!
With the warmer days of spring and with summer rapidly approaching, we eagerly anticipate the chance to dig out the picnic blankets and venture outdoors.
How do you like to make a picnic? Is it a blanket and sandwiches from the local shop, or do you love going all out with tables, chairs, and home-made goodies? Send us a picture and you could win a selection of fruit pots to have on your next picnic.
We believe that everyone's picnic essentials should include some tasty and refreshing fruit, so why not pack a portion of our super easy to make Pineapple and Watermelon kebabs, or even some Peach and Parma ham kebabs? Simply alternate chunks of our Pineapple or Peach on to a wooden stick, and then in between add some watermelon or Parma ham and voila! A delicious summer picnic snack – but watch out for the sticks!
Why not round off your perfect picnic with a little friendly sports competition? Involve everyone from little kids to (grand) parents to work off that delicious picnic with some family fun themed games (don't worry Grandparents you can be referees or time-keepers!) – below are some of our favourites;
Tug Of War – bring some spare picnic blankets, tie them together and pull, and whichever team loses has to pack up all the bags at the end of the day
Outdoor Darts – All you need is a set of plastic darts, and the objective of the game is to hit the ground target from as far away as possible
Cornhole – Bean bags and a couple of buckets are all that you need. Divide into two teams and see which team can throw the most bean bags into the bucket in one minute.
DON'T FORGET THE PRIZES!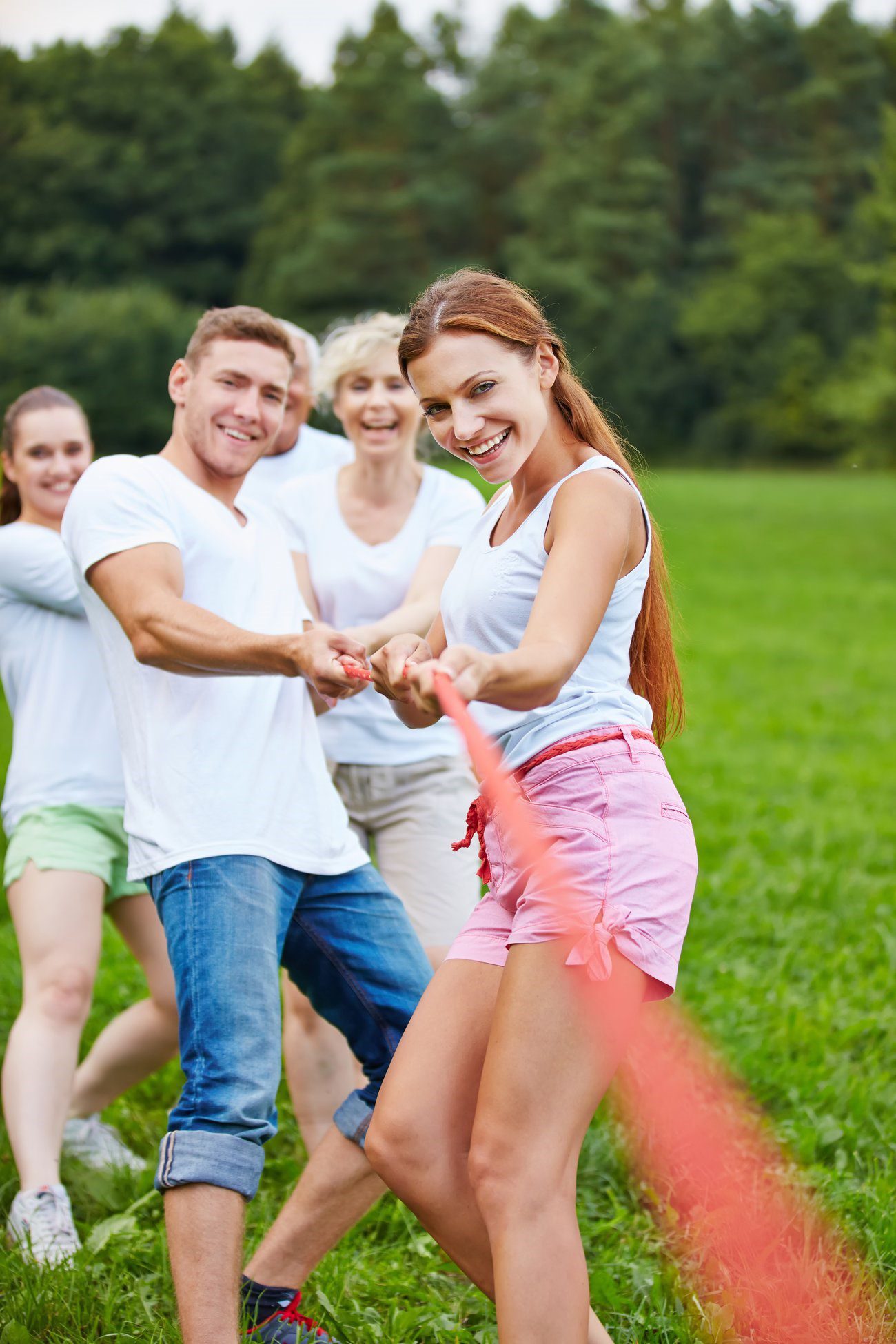 Your fruit team x
Sign up to our newsletter for the latest product launches and other ways to enjoy your favourite Nature's Finest Fruit.