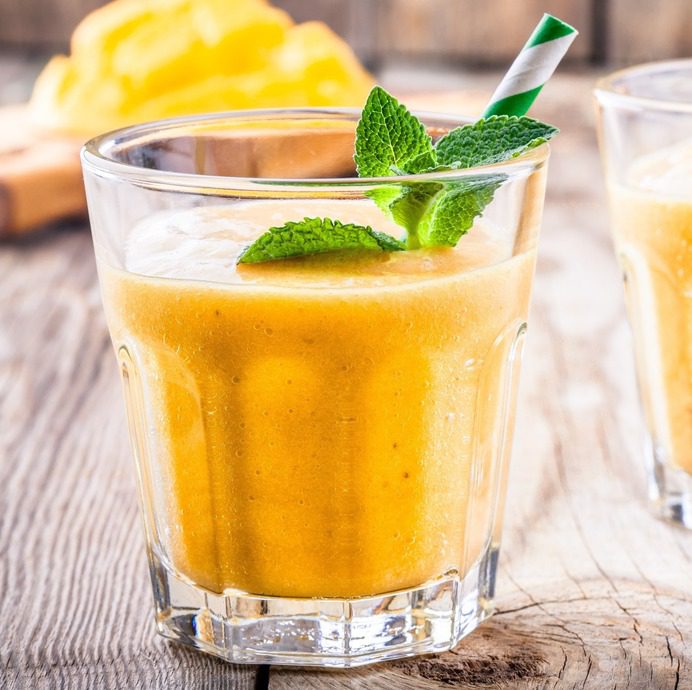 SIMPLE MANGO MILKSHAKE RECIPE
Prep Time: 5 mins
Serves 2-4
1 x pot Nature's Finest 700g Mango (drained)
250–300ml cold milk
½–1 tsp runny honey, or to taste
Ice cubes, to serve
Drain the juice from the Mango and then purée in a food processor or blender.
Add the milk and honey and combine until it becomes a thick smooth mass.
Chill until ready to drink. Add the ice cubes and serve straight from the fridge. A little goes a long way, so serve in small glasses!
Do you like this recipe?
Download our fruity smoothie recipe book for more delicious ideas
MANGO IN JUICE AVAILABLE IN:
700G, 400G & 4PK