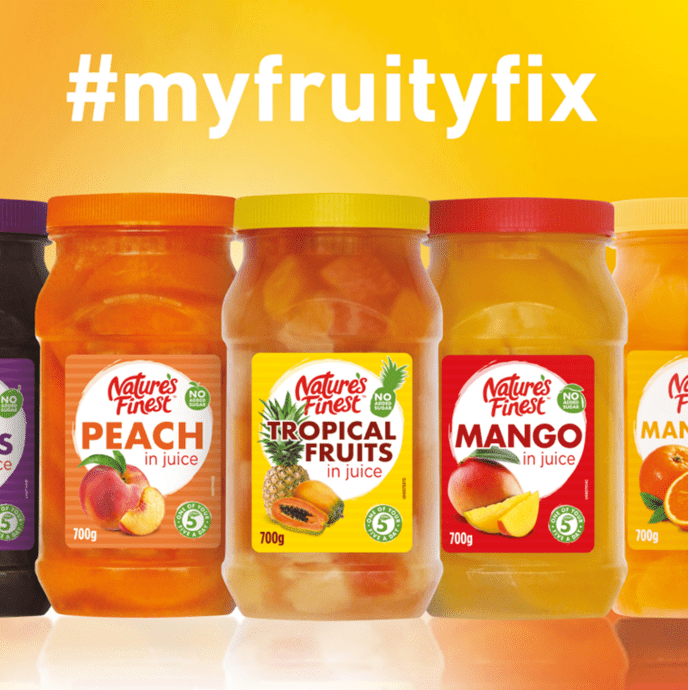 RECYCLE AND REUSE NATURE'S FINEST FRUIT POTS
We at Nature's Finest know important it is to protect the planet, and we wanted to let you know we have been working hard to do our bit.
Recycling is so important for all of us, and for our environment, you can make a difference by recycling our fruit pots. Every bit of our packaging is 100% recyclable, so you don't even need to worry about removing the labels, just pop them in your recycling bin.
Why we use recyclable plastic
Our pots are made from a plastic, which is widely recyclable, the special layers in our cups ensures our fruit is always in tip-top condition.
Did you know that the manufacturing process of our cups produces zero toxic waste and zero emissions? Creating our special plastic cups takes fewer natural resources on average to produce, and uses less energy than creating paper, cotton and canvas.
We continuously look to reduce the packaging we use and in the last year, we are proud to say we have reduced the amount of cardboard packaging.
Consider reusing instead
Our consumers frequently tell us how much they love reusing our pots, because you can see what's in them. They make great storage containers for small items like screws, child crayons or even coffee pods!
So, once you've done your bit for your tastebuds and health, don't forget you can recycle all Nature's Finest pots or better still they are a handy storage solution in any household.
PINEAPPLE IN JUICE AVAILABLE IN:
400G & 200G