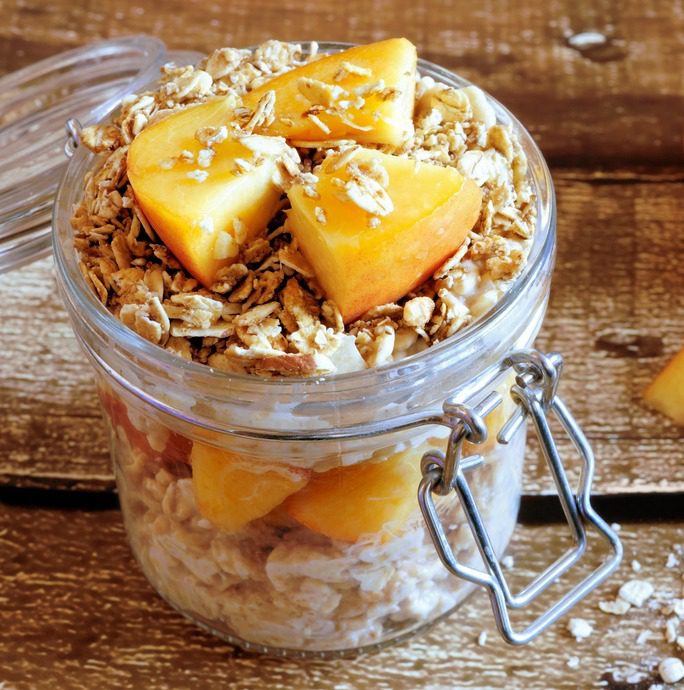 QUICK PEACHY OATS RECIPE
Prep Time: 5 mins
Serves 1
1 x snack up of Nature's Finest Peaches (drained)
45-50gm old fashioned rolled oats
180ml Milk
1-2 teaspoons maple syrup, honey or your preferred sweetener
1 x tablespoon of Granola
½ teaspoon vanilla extract
½ teaspoon ground cinnamon
Pinch of ground ginger
Add oats, milk, sweetener, granola, vanilla, cinnamon, ginger and Peaches into a large glass or jar. Stir ingredients together, and cover.
Place in the fridge for 15-30mins (or overnight if you are super organised!)
Remove cover and top with extra granola and Nature's Finest Peaches – if you want to and enjoy!
Overnight oats should last up to 5 days in the fridge in a sealed airtight container.
PEACH IN JUICE AVAILABLE IN:
700G, 400G, 220G & 4PK