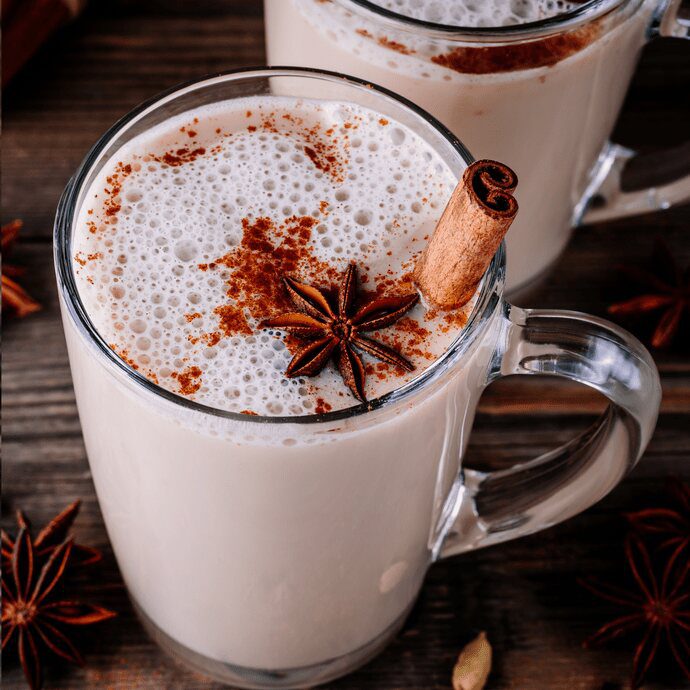 PEAR CHAI WINTER SMOOTHIE RECIPE
Prep Time: 5 mins
Cook Time: 5 mins
Serves 1-2 people
1 x pot of Nature's Finest Pear in juice, drained and chopped
1 cup warm milk (240 g), of choice
2 bags chai tea
1 tablespoon honey
½ teaspoon vanilla extract
¼ teaspoon cinnamon
Steep the chai tea bags in the warm milk for 3-5 minutes.
In a blender, combine the chai tea milk, Pear, honey, vanilla, and cinnamon. Blend on high speed for 3 minutes, or until completely smooth.
Transfer the chai Pear mixture to a small saucepan and heat over medium-low heat until just warmed through. Do not boil.
Pour into a mug, serve immediately and enjoy!
Do you like this recipe?
Download our fruity smoothie recipe book for more delicious ideas
PEAR IN JUICE AVAILABLE IN:
400G