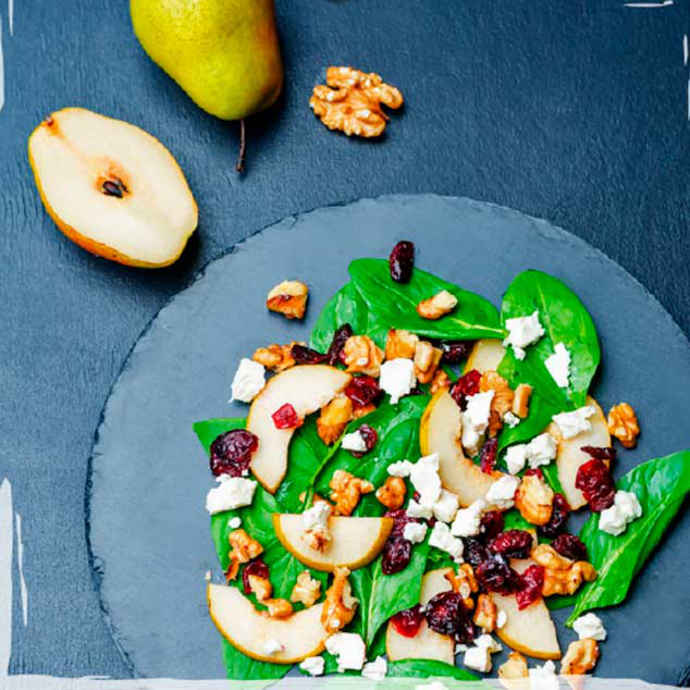 PEAR AND SPINACH SALAD RECIPE
Spinach may be full of goodness, but it needs some helping hands to achieve greatness. This is where fruit, feta cheese and the mighty walnut step in! Add pear and dried cranberries to sweeten up your greens.
This simple salad recipe takes no time to make and is an all time winner for healthy, delicious mealtimes.
PEAR IN JUICE AVAILABLE IN:
400G