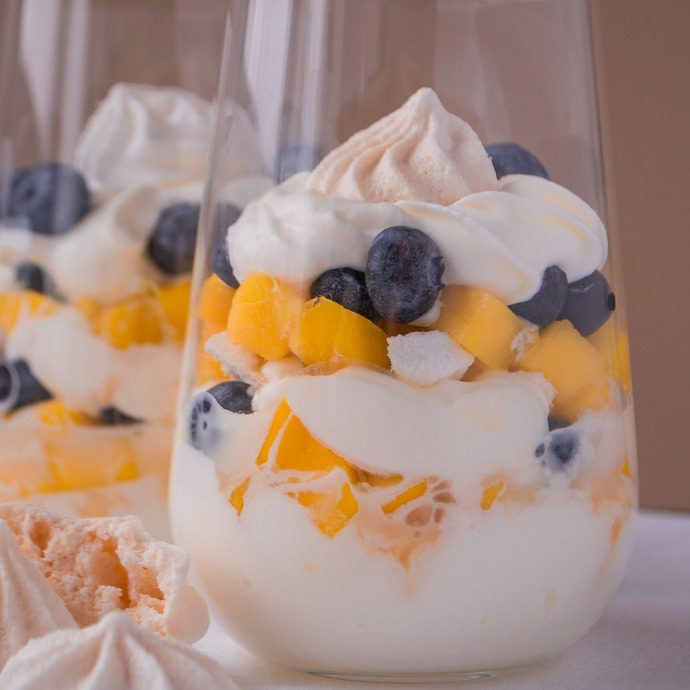 MANGO ETON MESS RECIPE
Time to Make: 10 minutes
Cook Time: 0 minutes
Serves 4 
Ingredients:
300ml double cream
200ml Greek-style yoghurt
4 shop-bought meringue nests
1 x 400g pot of Nature's Finest Mango drained
To decorate: Blueberries
1. Whip the cream in a large bowl until soft peaks form.
2. Fold the yoghurt through the cream, being careful not to over-mix.
3. Break the meringues into the bowl, and gently stir to combine.
4. Build generous alternate layers of the meringue mixture and mango chunks into four serving glasses, until all the meringue mixture and fruit is used up!
5. Decorate with blueberries, dig in and enjoy!
Do you like this recipe?
Download our fruity dessert recipe book for more delicious ideas
MANGO IN JUICE AVAILABLE IN:
700G, 400G & 4PK