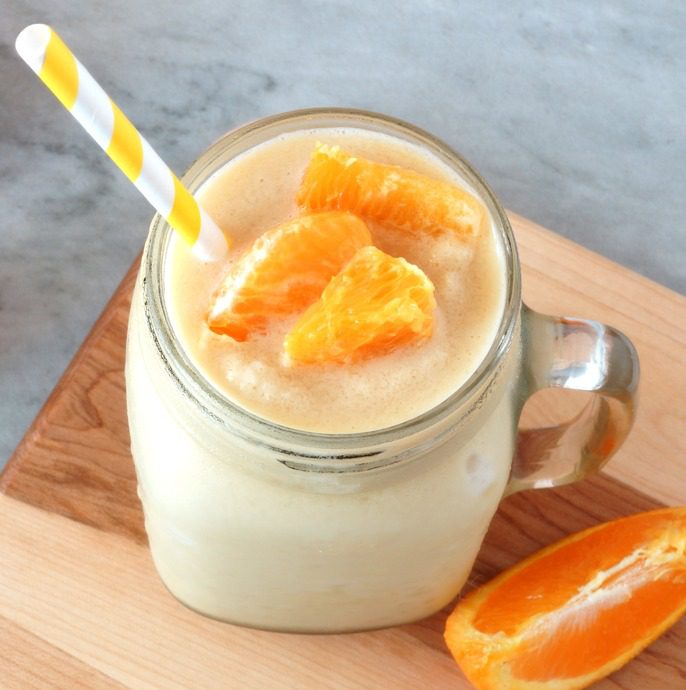 MANDARIN ORANGE IMMUNITY BOOSTING SMOOTHIE RECIPE
Prep Time: 5 mins
Serves 1
Ingredients:
1 x Snack cup Nature's Finest Mandarin In Juice (Drained)
1 x Carrot and 1 x peeled Banana
Pinch of Ginger
Orange Juice
Lemon Juice
Pinch of Turmeric & Pinch of Cinnamon
Load all of your ingredients to a high powered blender in the order they are listed above.
Blend everything until smooth.
Have a little taste to test for sweetness and adjust accordingly. If you're looking for a thicker smoothie, pop in a bit more ice!
Pour your immunity boosting smoothie into your favourite glass or tumbler, garnish if you would like to and of course – enjoy!
Top Tip! Add Sweetener Honey (antioxidant properties) AND if you've already made your smoothie but you have leftovers – you can pour the leftover smoothie into ice cube trays and put it into the freezer. Then simply pop your cubes out and lightly blend before serving.
Do you like this recipe?
Download our fruity smoothie recipe book for more delicious ideas
MANDARIN IN JUICE AVAILABLE IN:
700G, 390G, 200G & 4PK