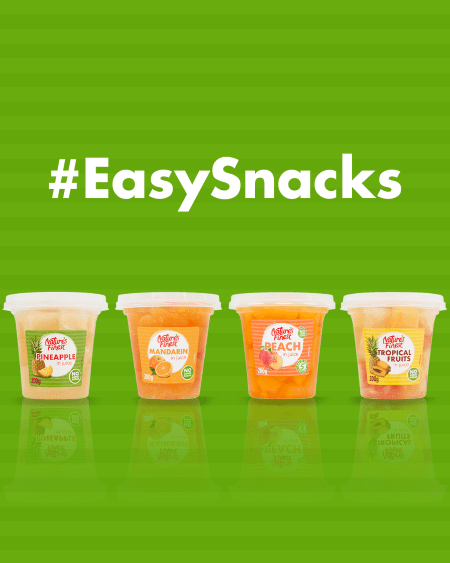 Summer In a Snack Pot!
As the weather gets warmer, it's even more important to stay hydrated, so it's worth remembering that our fruit is not only tasty and nutritious but hydrating and refreshing too. Our 200g snack pots are the perfect On-The-Go snack to keep those hunger pangs at bay – and remember, they contain a fork in the lid to make your life easy, and you won't miss anytime outdoors!
Holiday Fun and Games – how to keep the kids entertained!
Keeping the kids entertained in the 6 weeks holiday can be a challenge, so we have put our thinking caps on and created some fun games to keep the whole family happy – adults included –  if you're not worn out already 😊.
Why Not Have Fun With Food?
We all loved messy play as children, so what about awakening that inner child and trying one, or maybe all of these fun games!

1. Eat our chilled jelly without a spoon?!
Look mum – no hands!
Whoever clears their bowl first gets another yummy jelly or they can stay up an extra hour – it is the school holidays after all!
Stock up your jelly supplies by visiting your local Home Bargains store Find My Jelly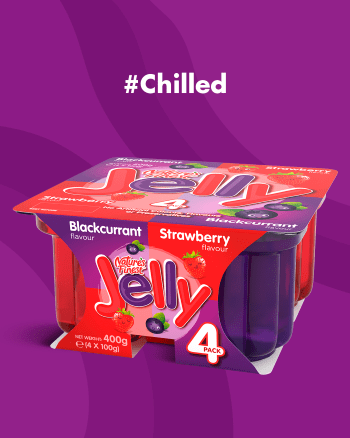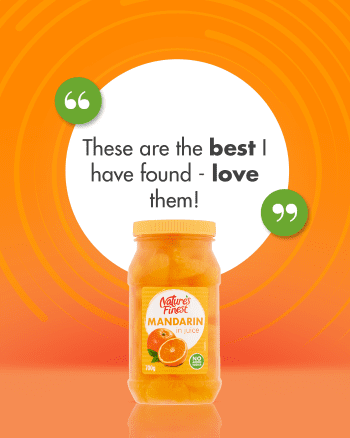 2. Have A Pasta Relay Race
You can play this in the house or in the garden.

Simply create two teams, and line both teams up behind two empty washed 700g Nature's Finest fruit pots.
Measure out ten paces and put an empty bowl on the floor. Tip dried pasta into each bowl and provide each team a large spoon. Team members take turns racing to the bowl filled with pasta, putting as much as they can on the spoon and carefully racing back and dropping the pasta into the jar. The first team to fill their pot with pasta wins – the losing team helps to cook dinner – pasta of course!
Stock up ready for the fun Click Here To Buy
3. A Mystery Fruit Taste Test!
Pick a variety of different Nature's Finest fruits to play this game, you have 8 delicious options to choose from. Players take turns wearing a blindfold and tasting a fruit to guess what it is. Swap the fruit each time a new player takes a turn, give one point for each correct guess.
The first player to reach 6 points wins and gets to decide which fruit is used in a dessert for dinner that night!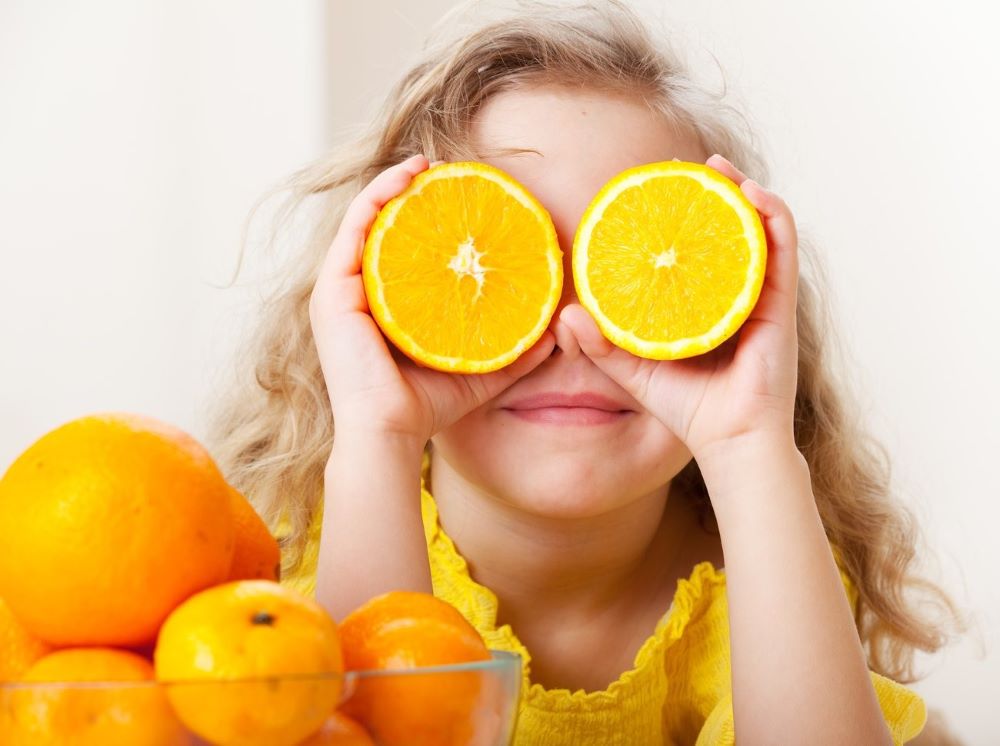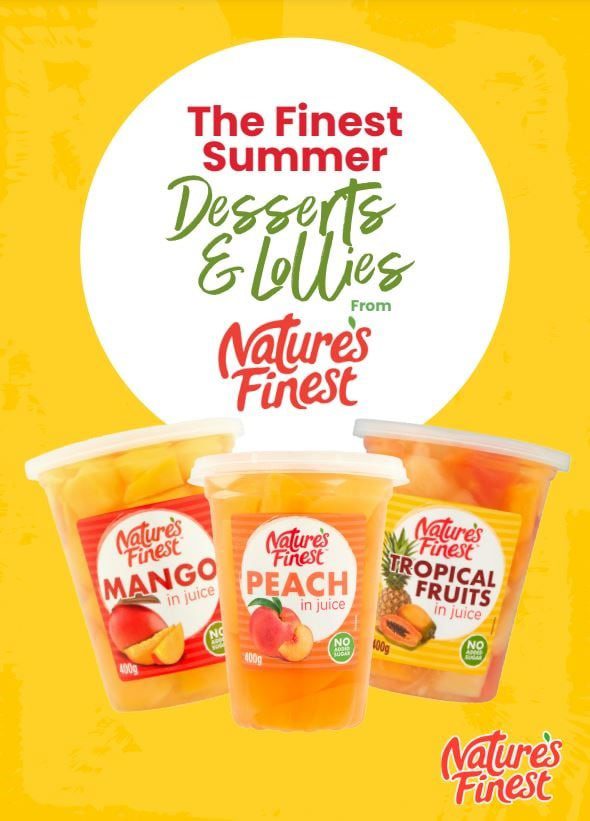 Nature's Finest Desserts & Lollies!
Having a dessert to hand at a moment's notice in the holidays can be tricky, so we have put together a collection of our favourite desserts that will keep everyone happy.
Here's our seven quick and easy ideas that feature our finest fruits to help you feel the summer vibe.
We can't get enough of our Really Easy Peach Ice Lollies that contain only 5 ingredients, and with no added sugar they are a treat that everyone will want to eat!
Click here to receive your free copy.
Free Recipe Book
Need to stock up on your Nature's Finest fruit? Click below to find your nearest stockist.
Tesco, Sainsburys, Waitrose, Morrisons
Peach Season
August means that Peach season is well and truly upon us. Our fruit farmers have patiently nurtured the trees throughout the year and now the fruit is ready to be harvested.
1. The wonderful aroma from the trees
All experienced peach growers know when peaches are ripe by their sweet aroma. On a warm sunny day, the enticing scent of ripe peaches will send your senses into a fragrant frenzy. Imagine an orchard full of ripe peaches – divine!
2. The fruit is slightly soft to the touch
Ripe peaches will "give" slightly when gently squeezed. You can test the firmness of a ripe peach while it is still on the tree. If the peaches are still hard when you squeeze them, they need more time to ripen on the tree.
3. The peach skin has colour on it
If a peach still has a greenish tint it should stay on the tree for a few more days to ripen – it will not be sweet enough!
To pick, cup the fruit in the palm of your hand and gently pull – it should easily come away from the tree.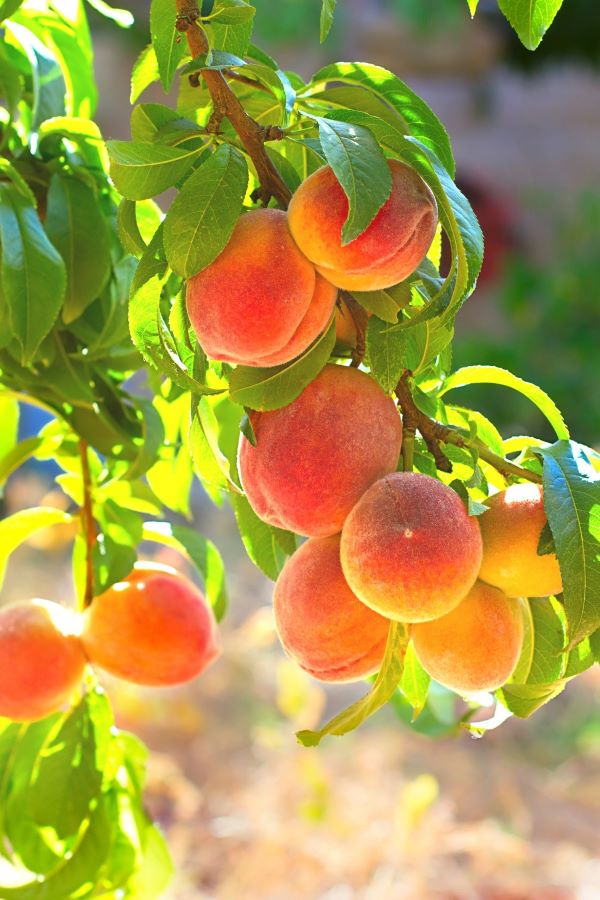 Celebrating Our Peaches
We have been thinking of how you could enjoy our wonderful peaches in a quick and easy recipe, and discovered that 24th August is National Waffle Day, which gave us an idea!
Did you know that waffles were first eaten in the 14th Century by the ancient Greeks and arrived in England in 1725. Today the Belgium Waffle is the most popular around the world, and we have got just the recipe for you to try with our delicious peaches.
Peaches & Cream Waffles

1. In a bowl whisk 250ml milk, 280gms Greek yogurt, 2 x eggs, 45gms melted butter, and 1 tsp of vanilla essence.
2. In another bowl, combine 125gm plain flour, 2 x tsp baking powder, 1 x tsp baking soda, 1/2 tsp cinnamon, and a pinch of salt.
3. Form a well in the centre of the dry ingredients and mix in the wet ingredients.
4. Chop 250g Nature's Finest peach slices into small pieces and add to the batter and mix to combine.
5. In a preheated waffle iron, spray lightly with non-stick spray. Fill your waffle iron with enough batter to fill the cavity and cook until a golden-brown crust forms.
6. Serve waffles warm, topped with whipped cream and more sliced peaches – delicious!
Nature's Finest Peach Stockists
Enjoy the holidays and see you in September!
Your fruit team x
PS In our September newsletter we will give you tips on how to make the return to school stress free!